Dating Wrappers with War Bonds Logo
I'm a candy collector collecting old candy wrappers to build my vintage candy wrapper collection for all to view.
In World War II War Savings Bonds and Stamps were issue to help support the costs of the war effort. If someone didn't have the money to buy a war bond then they could buy war stamps and save them up until they had enough to trade them in for a war bond. The bonds were named Liberty Bond during World War I, later becoming Defense Bonds; then after the attack of Pearl Harbor in 1941 they were renamed again to just War Bonds. The campaign to sale war bonds was called the Victory War Bonds campaign and ran from 1941 to January of 1946. Almost every company in the US used the War Bonds theme in their ads and on their products.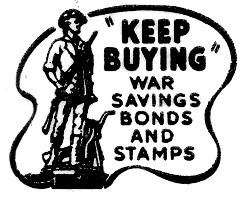 So if you have a candy wrapper or product label with a "Keep Buying War Savings Bonds and Stamps" logo on it then it's from at least 1941 and up until 1946; also it could possibly be through 1947 since they would use up what was printed before removing the logo and changing the design.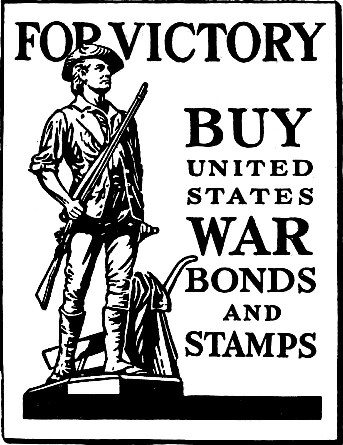 2 Comments »
Can you tell me the measurements (length and width) of a 1930s and 1940s Hershey 5c bars?
Can you do the same for Mr. Goodbars for those years?
Your help will be greatly apprecaited.

Comment by Bob Steere — April 13, 2015 @ 12:01 pm

Sorry, the collection is currently boxed up. I will write that down and if I get time to get into the old stuff I can do this.

Comment by Richard Saunders — April 13, 2015 @ 2:25 pm
Leave a comment