2008 Crunch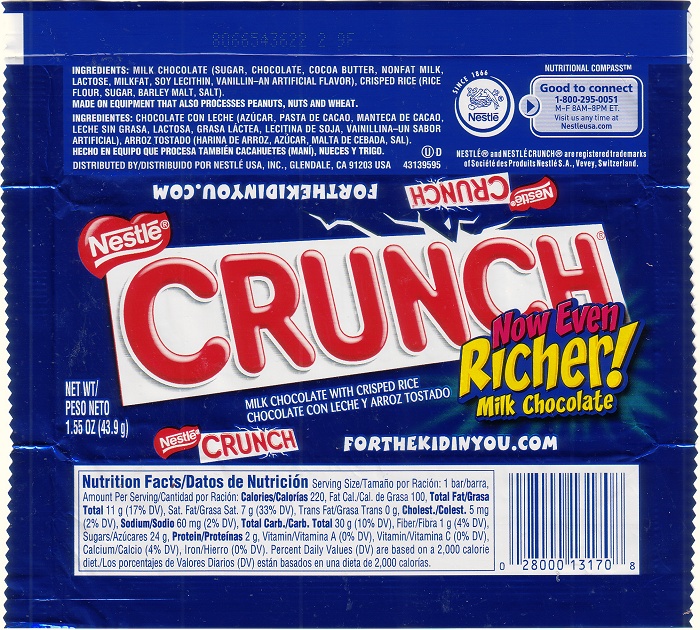 I'm a candy collector collecting old candy wrappers to build my vintage candy wrapper collection for all to view.
---
2000s, 2008, Crunch, Nestle, USA
Crunch is made by Nestlé and was first introduced in 1937. There have been about 11 different types of Crunch bars producted so far.
No Comments »
No comments yet.
Leave a comment