1980s Zagnut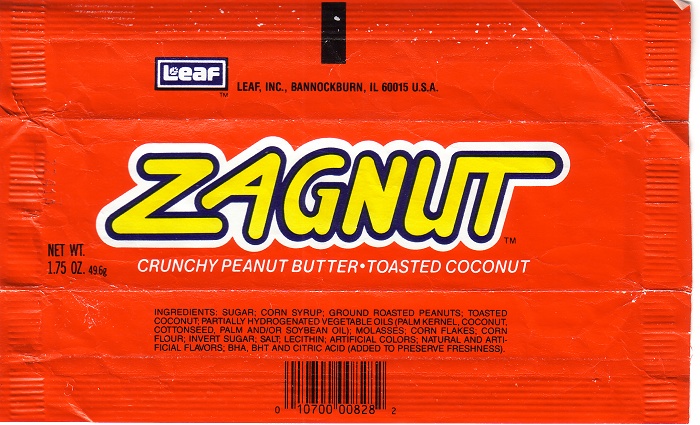 I'm a candy collector collecting old candy wrappers to build my vintage candy wrapper collection for all to view.
---
1980s, Zagnut, Leaf Inc, USA, 1.75oz, 010700008282
The Zagnut bar was introduced 1930 by the DL Clark Company and is now produced by the Hershey Company, since 1996.
No Comments »
No comments yet.
Leave a comment