1970s Kit Kat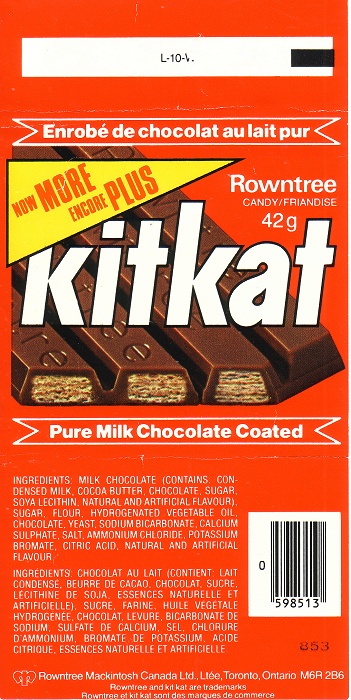 I'm a candy collector collecting old candy wrappers to build my vintage candy wrapper collection for all to view.
---
1970s, Kit Kat, Rowntree Mackintosh Canada Ltd, 42 g, 0598513
The Kit Kat bar was first created the 1920s by Rowntree and now produced by Nestlé since 1988; except in the US where it is produced by The Hershey Company. Possibly first released as a product called Rowntree's Biscrisp.
No Comments »
No comments yet.
Leave a comment