1950s Baby Ruth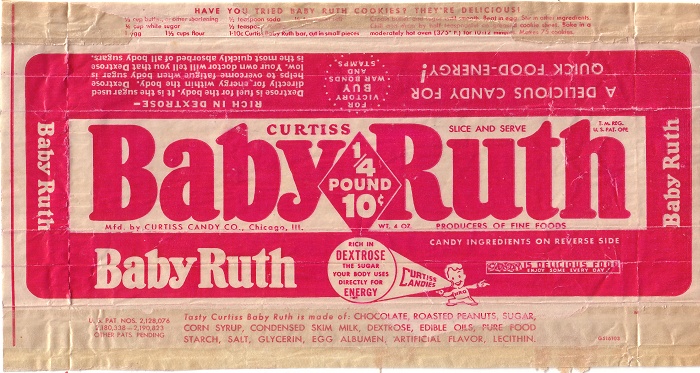 I'm a candy collector collecting old candy wrappers to build my vintage candy wrapper collection for all to view.
---
1950s, Baby Ruth, Curtiss Candy Co, USA, 4oz, 10c
Originally the 'Kandy Kake" bar introduced in 1900 it was renamed the Baby Ruth bar in 1922 by then owner the Curtiss Candy Company. Since 1990 it has been produced by Nestle.
1 Comment »
So i have one of these, or very similar to one like this, how much would one of these be worth?

Comment by Kevin Grajeda — May 24, 2014 @ 10:10 am
Leave a comment